In the ever-evolving world of affiliate marketing, where every click could be the difference between a sale and a slip, choosing the right traffic source is as crucial as selecting the product you're promoting.
Traffic For Me – a name that's been buzzing around the digital marketing sphere with the promise of high-quality traffic that converts.
But here's the million-dollar question: does it live up to the hype, or is it just another name added to the long list of over-promising and under-delivering services?
Welcome to my comprehensive Traffic For Me Review, where I will take a deep dive into the service that claims to be the panacea for your traffic woes.
Whether you're a seasoned affiliate marketer with a sharp eye for detail or a newbie with high hopes and a tight budget, this review is tailored to help you peel back the layers of Traffic For Me.
I will explore what it is, how it works, and most importantly, whether it's the key to your affiliate success or just a lock on your wallet.
What Is Traffic For Me?

In the digital marketplace, where every visitor could be a potential customer, Traffic For Me emerges as a pivotal player. So, what exactly is this service that's stirring conversations in affiliate marketing circles?
Traffic For Me is a dedicated traffic-generation service that specializes in providing targeted visitors to your online marketing campaigns.
It's not just any traffic; it's a curated stream of users filtered to meet the specific needs of your affiliate offers.
This platform is designed to cater to a wide array of industries, ranging from the ever-popular health and wellness niche to the specialized realms of cryptocurrency and personal development.
Core Offerings of Traffic For Me:
Email Traffic: Harnessing the power of email marketing, Traffic For Me sends out tailored email blasts to a substantial subscriber list, with the aim of driving these subscribers to your offers.
Solo Ads: A popular option within Traffic For Me's arsenal, solo ads allow you to effectively rent someone else's email list for a direct promotional push, targeting audiences already interested in similar products or services.
Niche Traffic: Recognizing the importance of relevance, the service provides traffic that is not just high in volume but also high in relevance, matching your specific niche requirements.
How Does Traffic For Me Work?
Let's break down the process step-by-step to understand how Traffic For Me functions and what makes it tick in the competitive space of affiliate marketing.
Upon entering the Traffic For Me website, you're greeted with various traffic packages. These are categorized by the number of visitors, niche specificity, and the type of traffic (such as email or solo ads).
Each package comes with a detailed description of what you can expect in terms of audience demographics and potential reach.
After selecting a package, the next step is campaign customization. Here, you define the finer details of your target audience, including their interests, location, and any other demographic parameters that align with your marketing goals.
You also input the specifics of your offer, whether it's a landing page, a sales funnel, or a direct link to a product.
Traffic Quality Assurance:
Traffic For Me prides itself on filtering out low-quality visits. They employ a vetting process to ensure that the traffic sent to your site consists of real people with a genuine interest in the niche.
They also claim to continuously monitor traffic for bots and non-human interaction, maintaining a high standard of quality.
Once your campaign is live, Traffic For Me begins the process of sending traffic to your URL. They promise a steady flow of visitors within a stipulated timeframe, depending on the size of the package purchased.
The platform provides tracking tools that allow you to monitor the performance of your campaign in real-time. This includes metrics on visitor numbers, engagement levels, and conversion rates.
Optimization and Support:
In the case that your campaign isn't performing as expected, Traffic For Me offers support in the form of optimization tips and direct assistance from their customer service team.
The support extends to helping you tweak your campaign for better performance, suggesting adjustments based on the data collected through their tracking tools.
The Technology Behind The Traffic?
Traffic For Me employs sophisticated algorithms to match your offers with their database of subscribers and traffic sources. This ensures that the audience receiving your marketing messages has a pre-established interest in your niche.
Additionally, the platform touts a proprietary system to combat fraudulent clicks, which not only preserves the integrity of your campaign but also ensures that your marketing budget is spent efficiently.
Through these steps, Traffic For Me promises to streamline the process of acquiring targeted traffic for affiliate marketers. The idea is to minimize the legwork and guesswork that often comes with online advertising and provide a straightforward path to potential customers.
Is Traffic For Me a Scam?
Based on my in-depth research, Traffic For Me is definitely not a scam.
At first glance, Traffic For Me promises of high-quality, targeted traffic could seem to tread this familiar, disappointing path. However, a deeper dive into their operations suggests a focus on transparency and results.
Traffic For Me delineates its process with a clarity that's often missing in services of questionable repute.
From the outset, they detail the kinds of traffic they can deliver, along with the methods they employ to ensure these aren't just numbers, but potential customers with a heartbeat and an interest in your niche.
Testimonials and customer reviews paint a picture of varied experiences, as is typical with any service catering to a wide array of businesses and expectations.
What stands out is the company's engagement with feedback, which seems to indicate a willingness to stand behind their service and address customer concerns—a good sign against the scam hypothesis.
No service can rightfully claim to be a panacea for all marketing woes, and Traffic For Me is no exception. They don't claim to perform miracles but instead present a suite of tools and services that, used wisely, could enhance one's marketing strategy.
Traffic For Me Pros
Niche-Specific Audiences: Specializing in delivering traffic that resonates with your specific market and niche, enhancing the potential for engagement and conversions.
Intuitive Interface: Easy setup and campaign management, designed to accommodate both beginners and experienced marketers.
Responsive Customer Support: Access to dedicated support that assists with inquiries and campaign optimization.
Quality-Oriented Approach
Emphasis on Quality: Focus on providing high-potential traffic rather than just large numbers, aiming for higher conversion rates.
Proven Results: Numerous users have reported an uptick in leads, sales, and overall business growth attributed to Traffic For Me's services.
Variety of Traffic Packages: Options to suit different business sizes and needs, from starter to enterprise levels.
Custom Campaigns: Ability to tailor campaigns based on specific requirements and goals.
Traffic For Me Cons
Premium Pricing: Some users might find the service relatively expensive, especially when opting for highly targeted or niche-specific traffic options.
Limited Flexibility: While Traffic For Me offers niche targeting, some users may require even more granular control over their traffic sources.
Overwhelming for Newbies: Beginners in affiliate marketing might find the platform and the concept of buying traffic a bit complex to start with.
How Much Traffic For Me Cost?
With Traffic For Me, you can order anywhere between 200 and 10.000 clicks that will point to your offers. Keep in mind that the more clicks you want it will be more expensive.
Here are the prices:
200 Unique Clicks – approx $150
500 Unique Clicks – approx $350
1,000 Unique Clicks – approx $700
2,000 Unique Clicks – approx $1,300
3,500 Unique Clicks – approx $2,300
5,000 Unique Clicks – approx $3,200
10,000 Unique Clicks – approx $6,000
Final Words and My Recommendation
In summary, while Traffic For Me offers a service that aims to increase the flow of traffic to one's site, it may not be the comprehensive solution that affiliate marketers are seeking.
For those dedicated to building a sustainable online business, Wealthy Affiliate emerges as a more robust platform. It not only provides a solid foundation through its extensive training programs but also fosters a community of like-minded entrepreneurs.
By choosing Wealthy Affiliate, you are not just receiving traffic but also learning how to attract quality leads organically, which is a cornerstone of any successful online venture.
This platform guides you through the intricacies of affiliate marketing, ensuring that you're well-equipped to grow your business in a way that Traffic For Me simply cannot match.
On the link below you can find everything about my top recommendation for you when it comes to making money online from affiliate marketing, it's a passive income!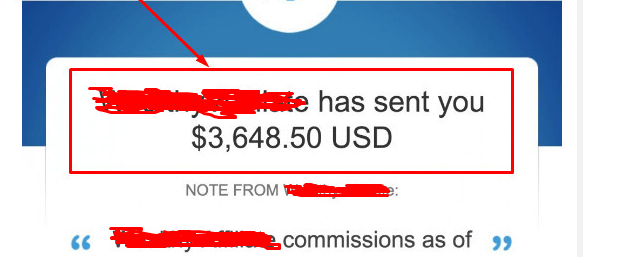 Hey, I'm Daniel, a 28-year-old from Serbia who has been successfully doing affiliate marketing for almost 10 years. Through years of trial, error and continuous learning, I have perfected my skills and I am delighted to be able to share my knowledge and advice through this site where you can find absolutely everything you need to start your online business.