Welcome to my deep dive into Easy Cash Job!

If you've stumbled upon this platform promising easy money for simple tasks online, you might be wondering: Is this a golden opportunity or just another online scam? In this detailed Easy Cash Job review, I am peeling back the layers of Easy Cash Job.
I'll explore its legitimacy, understand the real costs, and examine if real users are actually reaping benefits.
If you're curious about whether Easy Cash Job is your ticket to earning online or just another internet pitfall, you're in the right place. Let's get into it!
About Reviewer (Me!)
Hi, I'm Daniel, the voice and experience behind makemoneywithdaniel.com. With a rich background in affiliate marketing and blogging, I've spent years mastering the art of online income generation.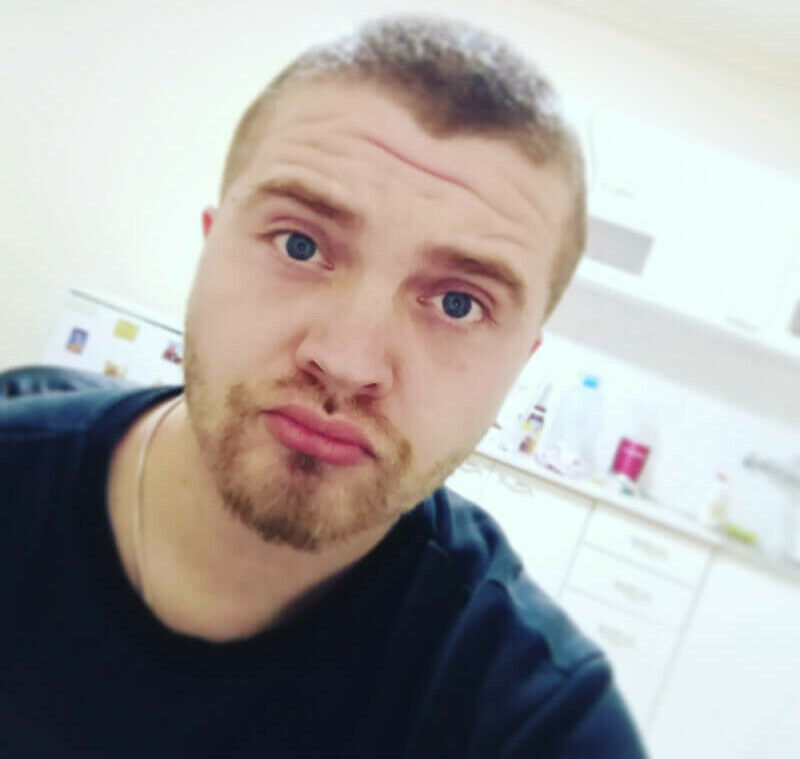 My journey has been filled with exploring numerous online courses and strategies, giving me a well-rounded perspective on what truly works in the digital marketing world.
My expertise isn't just theoretical; it's grounded in real-world successes and challenges. As an affiliate marketer and blogger, I've learned to discern the value of online courses, separating the practical from the purely theoretical.
This review of Easy Cash Job comes from a place of experience and genuine intent to guide others in their online career pursuits.
What Is Easy Cash Job?
Easy Cash Job presents itself as an online platform designed to help you earn money through seemingly simple tasks.
At its core, the website offers two primary ways to earn: by sharing your unique affiliate link to gain referrals and by viewing video ads.
The concept is straightforward — share your link across various channels, such as social media, and earn a commission for each successful referral or view.
This approach mirrors methods used by some legitimate online earning sites, but with Easy Cash Job, there's more than meets the eye.
As I delve deeper into its operations and promises, I'll uncover the true nature of what Easy Cash Job really offers to its users.
Is Easy Cash Job a Scam?
The critical question at hand is the legitimacy of Easy Cash Job.
After a thorough investigation, the verdict is clear: Easy Cash Job leans heavily towards being a scam. Several factors contribute to this conclusion.
Firstly, the platform's modus operandi raises red flags — promising easy money for minimal effort is a classic hallmark of online scams. Genuine earning platforms require work, skill development, or some form of investment.
Secondly, the lack of transparency is alarming. There's no information available about the creators or operators of the site, which is a significant concern.
Legitimate online platforms typically provide clear details about their ownership and operation.
Additionally, the promised returns seem too good to be true. Earning substantial money simply by clicking on ads or sharing links is not a sustainable or realistic business model. This aligns with classic 'get-rich-quick' schemes that often end up exploiting users.
Moreover, user feedback and online reviews predominantly highlight negative experiences, with many users reporting no actual earnings despite their efforts. This lack of verified success stories further undermines the platform's credibility.
In conclusion, Easy Cash Job exhibits several scam characteristics, from unrealistic promises to a lack of transparency and negative user experiences.
It's advisable to approach with caution and consider more reliable and transparent ways to earn money online.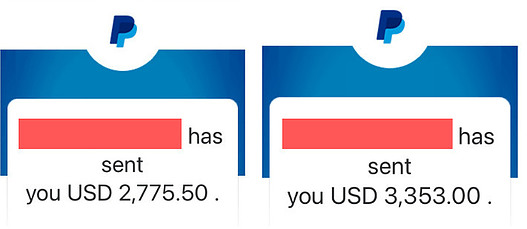 How Does Easy Cash Job Work?
Easy Cash Job claims to offer a straightforward way to earn money online, but it's essential to understand the mechanics behind its operation.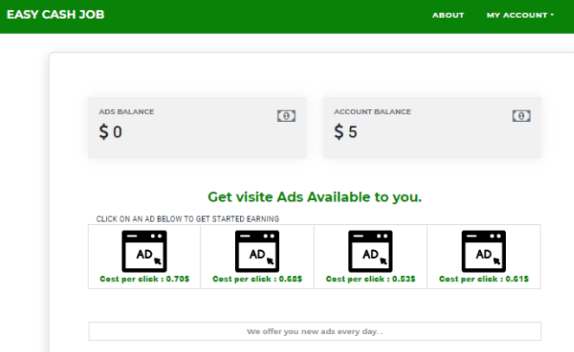 Essentially, the platform proposes two primary activities: affiliate link sharing and ad viewing. Here's how it's supposed to work:
Sign Up and Get Your Link: Initially, users are required to register and receive a unique affiliate link. The promise is that you can earn money for each person who signs up through this link.
Sharing Your Link: The platform encourages you to share this link across various channels – social media, emails, texts, and more. The premise is that for every click or sign-up your link generates, you earn a commission.
Watching Ads: Additionally, Easy Cash Job offers earnings for watching video ads. This seems like a simple task, but the effectiveness and genuineness of this method are questionable.
Earning and Withdrawing Money: They claim you can earn a certain amount per click or sign-up and more for ad views. However, there are numerous accounts of users not being able to access or withdraw their earnings, which is a significant concern.
While the concept might sound simple and appealing, numerous user experiences suggest that the reality is quite different.
Many report that the earnings are not as promised, and the withdrawal of any earned money is fraught with issues, if not impossible.
This discrepancy between the promised and actual experience is a crucial aspect to consider when evaluating the legitimacy and functionality of Easy Cash Job.
Who Is Behind Easy Cash Job?
A major concern with Easy Cash Job is the mysterious nature of its creators. In the realm of online platforms, transparency about who is running the show is crucial for establishing trust.
However, Easy Cash Job remains silent on this front. There's no available information about the individuals or the entity operating the platform. This secrecy is not just a matter of curiosity; it's a red flag.
The absence of identifiable leadership makes it difficult for users to trust the platform, as accountability and credibility are key components of any legitimate business.
Such anonymity is often associated with online scams, where operators prefer to stay in the shadows to avoid the repercussions of their actions. This lack of transparency raises valid suspicions about the legitimacy of Easy Cash Job.
Are People Getting Results?
The straightforward answer is no. Despite the appealing promises of Easy Cash Job, user feedback and online discussions paint a very different picture. People are not seeing the expected results.
The platform's model of earning through ad views and affiliate link sharing doesn't seem to translate into actual, tangible earnings for its users. There are numerous reports and complaints about the inability to withdraw earned money, even after meeting the stipulated requirements.
This disconnect between the promised and actual outcomes is a clear indicator that Easy Cash Job does not deliver on its claims, leading to the conclusion that people are not really benefiting from this platform.
Easy Cash Job: Pros and Cons
Pros:
Free to Join: The platform doesn't require any initial investment or joining fee.
Cons:
Lack of Transparency: There's no information about who owns or operates Easy Cash Job, raising concerns about its legitimacy.
Unrealistic Promises: The promise of easy money for minimal effort is a classic sign of a scam.
No Verified Success Stories: There's a notable absence of verifiable testimonials or success stories from users who have made money through the platform.
Issues with Withdrawal: Many users report difficulties in withdrawing their supposed earnings, a significant red flag.
Data Security Concerns: Without clear information on data handling and privacy policies, there's a risk to your personal information.
No Proof of Legitimacy: The lack of substantial evidence supporting the platform's legitimacy is a critical downside.
Easy Cash Job Review – Final Words
In conclusion, while Easy Cash Job might present itself as an enticing opportunity to make money online, my in-depth review reveals significant concerns.
The lack of transparency about its operators, unrealistic promises of easy earnings, difficulties in withdrawing money, and the absence of genuine success stories all point towards it being an unreliable and potentially deceptive platform.
Given these substantial issues, it is advisable to steer clear of Easy Cash Job.
There are more credible and transparent ways to earn money online that offer real value and security. In the vast digital landscape, it pays to be cautious and well-informed, especially with platforms like Easy Cash Job that raise too many red flags.
Wealthy Affiliate – A Much Better Way To Make Passive Income Online
If you're seeking a legitimate and effective way to earn passive income online, Wealthy Affiliate (WA) stands out as a far superior option compared to Easy Cash Job.
Unlike platforms shrouded in mystery and unfulfilled promises, Wealthy Affiliate offers a transparent, well-established path to online income generation.
It's a community-driven platform that provides comprehensive training, tools, and support for building a successful affiliate marketing business. The key here is the emphasis on skill development, practical strategies, and a supportive community — elements that are often lacking in dubious schemes.
Wealthy Affiliate's approach is about empowering you with knowledge and resources, not just empty promises of quick cash. For those interested in building a genuine and sustainable online business, exploring Wealthy Affiliate could be the game changer you're looking for.
Discover more about how Wealthy Affiliate can help you achieve your online income goals by clicking on the link below.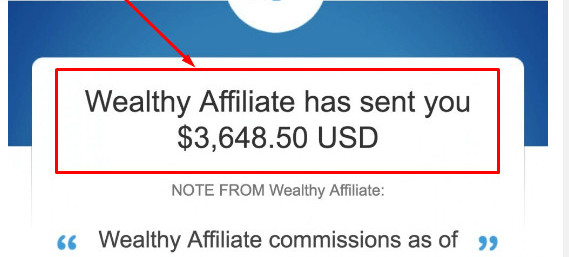 Hey, I'm Daniel, a 28-year-old from Serbia who has been successfully doing affiliate marketing for almost 10 years. Through years of trial, error and continuous learning, I have perfected my skills and I am delighted to be able to share my knowledge and advice through this site where you can find absolutely everything you need to start your online business.