Dive into the world of copywriting with my in-depth review of Filthy Rich Writer's Comprehensive Copywriting Academy (CCA).
Led by the expert Nicki Krawczyk, this course promises to equip you with the skills needed for a successful career in copywriting.
If you're considering a career in copywriting or seeking to enhance your skills, this review offers a clear, concise analysis of what CCA offers. I will explore the course's content, effectiveness, and value to help you make an informed decision about your copywriting journey.
About Reviewer (Me!)
I'm Daniel, the voice and experience behind makemoneywithdaniel.com. With a rich background in affiliate marketing and blogging, I've spent years mastering the art of online income generation.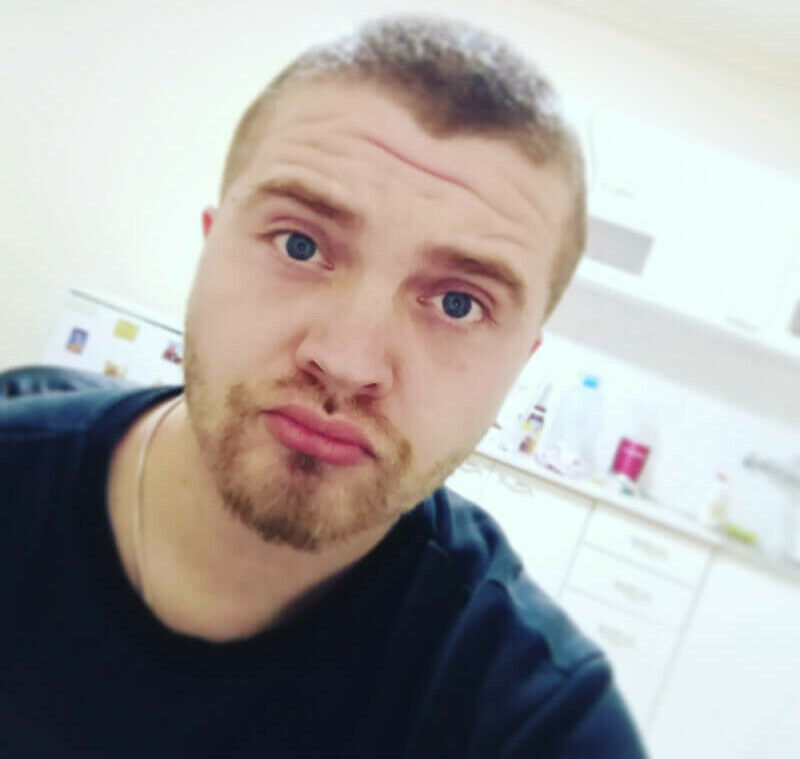 My journey has been filled with exploring numerous online courses and strategies, giving me a well-rounded perspective on what truly works in the digital marketing world.
My expertise isn't just theoretical; it's grounded in real-world successes and challenges. As an affiliate marketer and blogger, I've learned to discern the value of online courses, separating the practical from the purely theoretical.
This review of Filthy Rich Writer's Comprehensive Copywriting Academy comes from a place of experience and genuine intent to guide others in their online career pursuits.
What Is Filthy Rich Writer?
Filthy Rich Writer is an online educational platform designed for those eager to dive into the world of copywriting.

Founded by Nicki Krawczyk, a seasoned copywriting professional, it serves as a hub for both budding and experienced writers looking to sharpen their skills in the copywriting domain.
The centerpiece of Filthy Rich Writer is its program, the Comprehensive Copywriting Academy (CCA).
This course is tailored to provide a deep and practical understanding of copywriting, covering everything from the basics to more advanced techniques.
It's designed to empower students with the skills and knowledge needed to thrive in the competitive field of copywriting.
Beyond the academy, Filthy Rich Writer extends its offerings to include a range of additional resources.
These include the "Build Your Copywriting Business" podcast, a vibrant community forum for networking and feedback, and various tools and materials to further aid in the learning process.
This holistic approach ensures learners not only acquire copywriting skills but also understand how to apply them effectively in real-world scenarios.
How Does Filthy Rich Writer Copywriting Course Work?
The Comprehensive Copywriting Academy by Filthy Rich Writer offers a step-by-step curriculum that starts from the basics and gradually delves into advanced copywriting techniques.
This structure ensures a solid foundational understanding and builds up to more complex concepts.
The course distinguishes itself with a strong focus on practical, actionable learning. Students engage in exercises and real-world projects, providing a hands-on experience that enhances their skills beyond theoretical knowledge.
A key component of the course is the interactive community and live coaching sessions. These elements facilitate a supportive learning environment, offering direct feedback from instructors and engagement with a network of peers.
By the end of the program, students are well-prepared to navigate the professional world of copywriting, equipped with both fundamental and advanced skills, ready to take on high-value projects and establish a successful career.
What Do You Get Inside Comprehensive Copywriting Academy?
The Comprehensive Copywriting Academy (CCA) offers an extensive and detailed curriculum, spanning over 145 lessons across six training modules.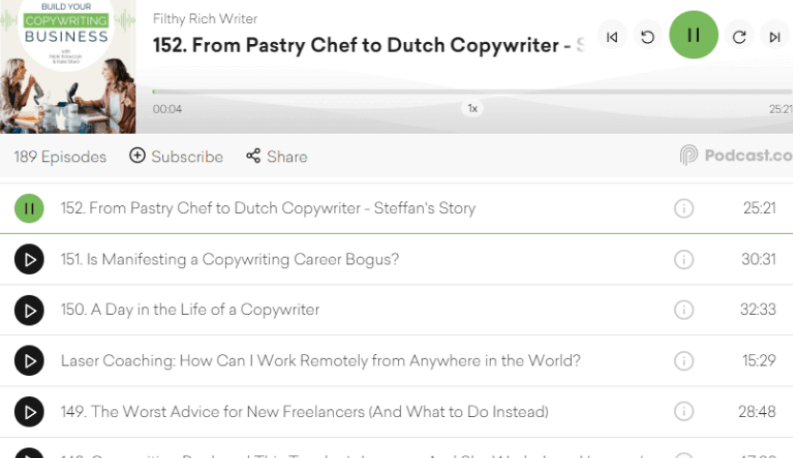 These modules cover a wide range of topics essential for a successful career in copywriting.
Key Learning Modules:
Fundamentals of Copywriting: This initial module introduces the basics of copywriting, setting a strong foundation for beginners.
Advanced Copywriting Techniques: As you progress, the course delves into more sophisticated strategies, including brand strategy and copy frameworks.
Writing for Different Formats: Learn the nuances of writing for various platforms like web content, email campaigns, and social media.
SEO and Digital Marketing: This crucial module covers the intersection of copywriting with SEO and digital marketing tactics.
Freelance Business Strategies: Beyond writing, this part of the course addresses how to set up and succeed in a freelance copywriting business.
Real-World Applications: Practical projects and case studies that allow you to apply what you've learned in real-world scenarios.
Additional Resources:
Live Coaching Calls: Bi-monthly live sessions provide opportunities for interaction, mentorship, and feedback from industry professionals.
Supportive Community: Access to a private Facebook group where students can network, share experiences, and seek advice.
Bonus Material: Supplementary courses and resources on topics like email marketing and SEO writing, enhancing the main curriculum.
Is Filthy Rich Writer a Scam?
No, Filthy Rich Writer is not a scam.
This product, led by the reputable Nicki Krawczyk, offers the Comprehensive Copywriting Academy (CCA), a course backed by practical, actionable content and positive testimonials from numerous students.
The course's structured curriculum and real-world applicability underline its legitimacy as a valuable resource for aspiring copywriters.
Key Point:
While the course is legitimate and offers comprehensive training, remember, success in copywriting depends on your dedication and effort in applying the learned skills.
How Much Does Filthy Rich Writer Cost?
Understanding the investment required for any educational program is crucial. Let's break down the cost of the Comprehensive Copywriting Academy (CCA) offered by Filthy Rich Writer.
Cost of the Course:
One-Time Payment: The CCA can be accessed with a one-time payment of $697. This fee grants full, lifetime access to all the course materials, including future updates.
Payment Plan Option: For those who prefer to spread out the expense, there's an option for a three-part payment plan. This consists of three monthly payments of $257 each, totaling $771.
While the initial cost may seem significant, it's important to weigh it against the comprehensive nature of the training, ongoing resources, and potential return on investment in terms of career advancement in copywriting.
Does Filthy Rich Writer Course Offer Refunds?
A clear understanding of the refund policy is essential when investing in any online course.
Let's explore the refund policy for the Comprehensive Copywriting Academy (CCA) by Filthy Rich Writer.
Refund Terms:
Conditional 30-Day Money-Back Guarantee: Filthy Rich Writer offers a conditional 30-day money-back guarantee. This means that refunds are available, but under certain conditions that need to be met within the first 30 days of the course.
Requirements for Refund Eligibility: To qualify for a refund, students typically need to demonstrate that they have engaged with the course material and made a genuine effort to apply the teachings without achieving the desired results.
While Filthy Rich Writer does provide a pathway for refunds, it comes with specific conditions that align with ensuring students have genuinely engaged with and applied the course material.
This approach underscores the course's focus on commitment and practical application.
Filthy Rich Writer Pros and Cons
Pros:
Expert-Led Training: The course is created and taught by Nicki Krawczyk, a seasoned professional in the field of copywriting, ensuring high-quality and industry-relevant content.
Comprehensive Curriculum: With over 145 lessons covering everything from basics to advanced techniques, the course offers an in-depth education in copywriting.
Practical, Hands-On Learning: The course emphasizes practical skills and real-world applications, preparing students for actual copywriting tasks and challenges.
Community and Networking: Access to a private community and live coaching calls provides valuable networking opportunities and peer support.
Cons:
Pricing Transparency: The course does not readily display its price on the website, which may be a concern for those seeking upfront cost information.
Conditional Refund Policy: The refund policy comes with specific conditions, which might not suit everyone, especially those looking for a more straightforward money-back guarantee.
Complaints about Community Management: There have been accusations of deleting negative comments and reviews, which could raise concerns about the openness and transparency of the community forum.
Filthy Rich Writer Review Final Words
The Comprehensive Copywriting Academy by Filthy Rich Writer, under the expert guidance of Nicki Krawczyk, stands out as a robust and well-structured course for anyone looking to delve into or advance in the world of copywriting.
With its comprehensive curriculum, practical approach, and supportive community, it offers a solid foundation for building a successful copywriting career.
While it has its cons, such as pricing transparency and a conditional refund policy, the overall value and quality of the course make it a commendable choice for aspiring copywriters.
Better Way To Start Making Money Online?
Choosing Wealthy Affiliate Over Filthy Rich Writer
While Filthy Rich Writer offers great insights into copywriting, Wealthy Affiliate presents a broader and more versatile pathway for building an online business.
Here's why it stands out:
Comprehensive Affiliate Marketing Training: Wealthy Affiliate provides in-depth training covering all aspects of affiliate marketing, suitable for both beginners and advanced users.
Ease of Use: The platform is user-friendly, making it ideal for those new to online business.
Robust Community Support: Access to a large, active community offers invaluable support and networking opportunities.
Diverse Tools and Resources: Wealthy Affiliate offers a variety of tools for website building, keyword research, and more.
Affordable and Transparent: With clear pricing and different membership options, it's accessible for those on a budget.
Multiple Income Streams: Affiliate marketing allows for various income opportunities, unlike the specific skill of copywriting.
Sustainable Business Focus: The platform guides you in building a long-term, sustainable online business.
For a more comprehensive approach to starting and growing an online business, Wealthy Affiliate provides an expansive, user-friendly, and supportive environment, making it a preferable choice for many aspiring online entrepreneurs.

Hey, I'm Daniel, a 28-year-old from Serbia who has been successfully doing affiliate marketing for almost 10 years. Through years of trial, error and continuous learning, I have perfected my skills and I am delighted to be able to share my knowledge and advice through this site where you can find absolutely everything you need to start your online business.