Let me be honest with you, affiliate marketing is hard. If you are already an affiliate marketer you know that but if you are someone who just looks to start with affiliate marketing, do not get afraid.
Affiliate marketing is definitely getting harder and harder with each passing year but that is absolutely not the reason to not start it.
I can freely say that it is the best method of making money online, I am a full-time affiliate marketer and I am making a living thanks to doing it here on my blog. Everyone actually can start it but you need to be patient and consistent with your plan and strategy.
Although affiliate marketing is very easy to start so many people fail with making money from doing it so I wanted to explain in this article why do most people fail at affiliate marketing and what you should do to avoid those mistakes.
Before I get to the point I want to say that affiliate marketing is not dead like many online gurus are saying, it is a great way to start making passive income online and it will work 10 years from now, you just need to start doing it!
Why Do Most People Fail at Affiliate Marketing?
There is HUGE competition
People are NOT disciplined
People don't have time for doing it as they should
There is NO passion for doing it
Most folks want to get rich quickly overnight
Those are definitely the reasons why nearly 95% of all affiliate marketers or people who plan to start doing it, fail. In the continuation of this text, I will try to explain each one of these and what you should do if you plan to become successful with affiliate marketing.
1. There Is Huge Competition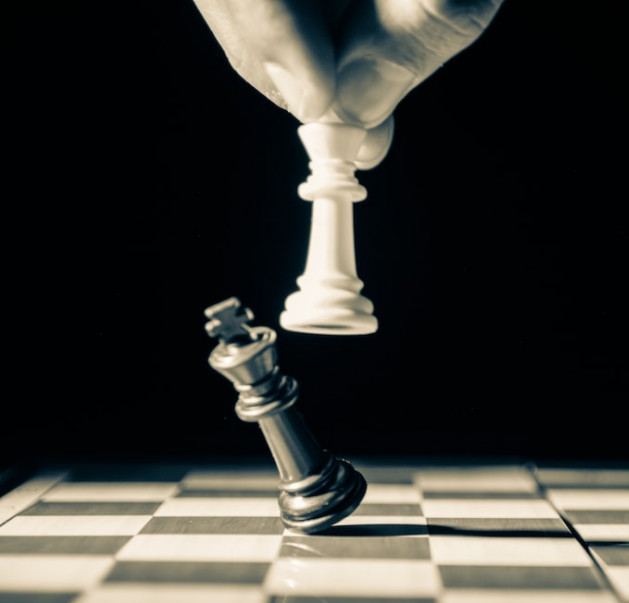 I can freely say that this one is definitely the most important one and competition can be a big culprit in why people fail with affiliate marketing. You can see that nearly everyone out there is already doing what you plan to do and it is hard to get visible on the Internet.
That is why it is very important for you to choose the niche that is less competitive. I see so many people doing general niches like health and fitness, pets, nutrition, etc. But no one is actually narrowing their niche.
Let me be honest with you, you are going never to rank on search engines for some popular keywords like "how to lose weight", "how to earn money online" and similar.
You must choose long-tail keywords to be able to rank high in search engines. Of course, you don't need to use SEO to become successful with affiliate marketing BUT you are missing a GREAT opportunity to make serious cash without doing SEO.
That means that you must create a niche website and start blogging to be able to make a full-time income with affiliate marketing.
So, you should never be afraid of your competition BUT you must narrow down your niche and you definitely should choose micro-niche, those niches tend to rank better and you will see much faster results than choosing some general niches.
2. Lack Of Discipline
Discipline is everything, not only in business but also in your regular life. I am someone who always wanted to lose excess weight but it was very hard for me primarily because I was never disciplined.
If I was disciplined with nutrition like with my online business, I would become a model lol.
I have learned from my early days that my business will work and will bring me full-time income only if I stay disciplined and stick to the plan.
You know, it will be hard and it is hard, you will want to quit so many times but that is the time when you should push harder and not allow your brain to crush you and make you quit.
You are capable of making great success BUT only if you are motivated and self-disciplined.
Remember, no one will ever do the work for you, you will need to work hard if you want to become a very successful business owner and make a great deal of cash.
This is the reason why most people fail not only in affiliate marketing but also in life. If you are going to start doing affiliate marketing be prepared to work on it for months and for years, not a week or month, and that's it.
Affiliate marketing is a long-term game and a long-term investment, which is why you must be disciplined and focused.
Related: What is The Easiest Way To Do Affiliate Marketing?
3. People Don't Want To Invest The Time
I have found this to be very true. You know, I am working with so many people online, I am a mentor to many folks inside the Wealthy Affiliate platform and I have noticed that people are not prepared to invest time in affiliate marketing.
People heard that affiliate marketing is a great way to earn money online but they think the money will just fall from the sky, no, it won't. You must invest time in your business and affiliate marketing is a business.
I will be honest with you and say that if you are not ready to invest at least 2-3 hours per day in affiliate marketing then it is better to not start it anyway.
I have heard those online gurus and you may hear it too how you should invest at least half an hour every single day but believe me, it is not enough.
I am working now 4-5 hours per day and that's it but I have achieved freedom in terms of money, I don't need to work for days and I will still earn the money because affiliate marketing is a passive source of income.
You don't need to work 8 hours a day or even 5 hours a day but you must invest at least 2 hours per day into affiliate marketing to be able to start seeing great results from it.
I assume that you regularly watch TV, surf the Internet, and waste time on social media like Fb and Instagram and you can't tell me that you don't have the time to invest, you have it but the real question is do you want to invest?
4. There is No Passion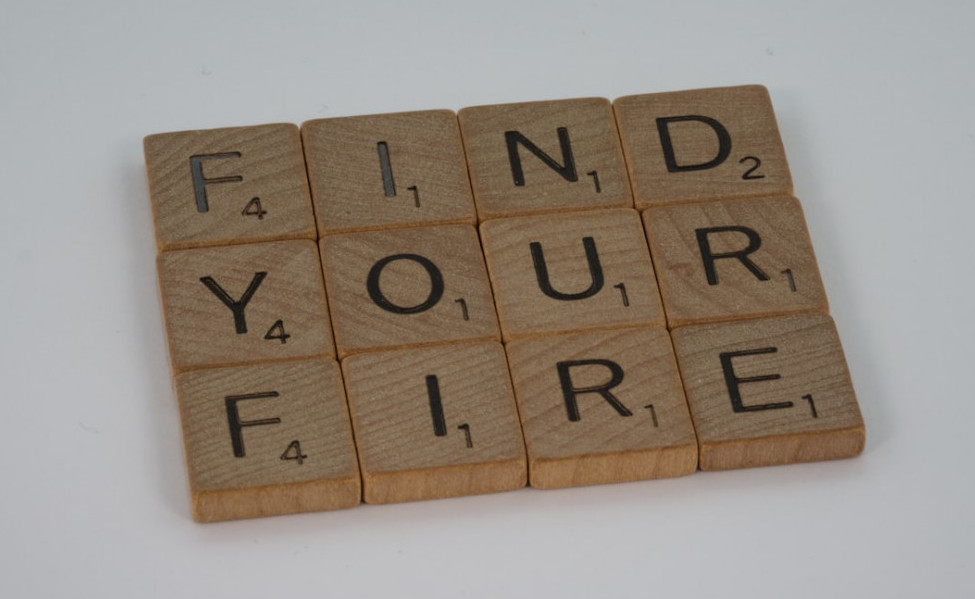 Yeah, that is also a big truth. I am seeing more and more people want to start doing affiliate marketing only because of money and nothing else. This is a big mistake because in that case, you are not going to achieve anything and actually you are going to fail.
It is true, we all want to make money online and we all start doing it because of money but that should not be your only priority. To be able to make money with affiliate marketing you must first HELP people.
People sense when someone is there only to make money and not offering any quality or help. I have created this website to make money but first and foremost to help people like you, to inform you about affiliate marketing and about making money online.
When you start helping people you will naturally start making money with affiliate marketing. That is why it is very important to gain people's trust and you will do that by helping them with your offers and content.
Of course, not everyone can be an affiliate marketer, someone simply cannot do that, we are not born to be the same.
I am someone who really enjoys working online and writing content for my blog. I am a person who enjoys helping people on my website and I enjoy working with people online.
You should not force yourself into doing affiliate marketing because it will not work, if you have the passion and motivation to start doing it then it is okay, but don't force yourself.
Related: How Much Can a Beginner Make With Affiliate Marketing?
5. People Want To Get Rich Overnight
I should have put this as the number 1 reason why people fail with affiliate marketing. Most people actually see on the Internet those massive earnings and they think they can start making the same numbers in a very short period of time.
I remember when I was starting with affiliate marketing and I wanted to see how much people are making doing it. Honestly, I saw great earnings and I thought "hell yeah, I can start making the same amount of money if I start today". Well, it was not that easy. I did not make anything in my first 3 months of doing affiliate marketing.
It is the truth that I wanted to get rich quickly and because of that, I was not seeing the results.
But when I started to get serious about making money with affiliate marketing and I invested a lot of work in the first 6 months, this is what I have achieved. (Image below)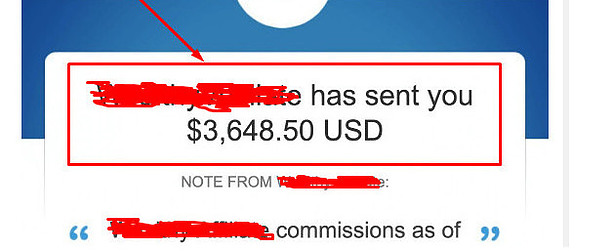 If you are someone who wants to get rich overnight and start making money from day 1, you are going to fail with affiliate marketing. That is the cold truth.
Some Final Words (And My Recommendation For You)
I really hope that this article helped you to find out why so many people fail with this great online business model and I hope that you will learn something from this.
Affiliate marketing is an awesome way to start making money online but it requires patience, hard work, and consistency. If you plan to get rich quickly or make money in your first month or two, don't even start it because you will be disappointed.
I am a full-time affiliate marketer who is making a living from doing it here on my website and I gladly recommend this type of model to everyone who wants to start making serious cash online.
To be successful with affiliate marketing you first need to be well-educated about how it works and what you should do to make it work for you, you can't start just like that.
That is why I want to recommend you my number 1 platform when it comes to affiliate marketing which is called Wealthy Affiliate. It is a platform where you can learn everything about affiliate marketing but also how to start doing it from day 1.
I am an active member of the platform for more than 8 years and their support and training helped me to become what I am today, a successful affiliate marketer who is making a full-time income online.
If you want to learn how to start doing affiliate marketing without any risk to fail, you can click on the link below and read about the best training platform that can help you start doing affiliate marketing immediately.
Wealthy Affiliate helped me and it can help YOU, with my personal help and support!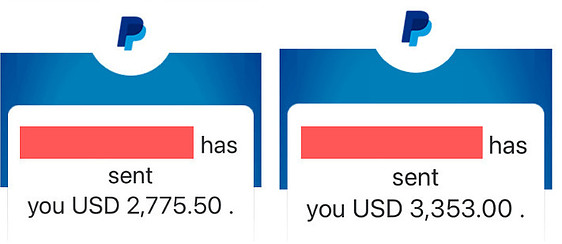 Hey, I'm Daniel, a 28-year-old from Serbia who has been successfully doing affiliate marketing for almost 10 years. Through years of trial, error and continuous learning, I have perfected my skills and I am delighted to be able to share my knowledge and advice through this site where you can find absolutely everything you need to start your online business.